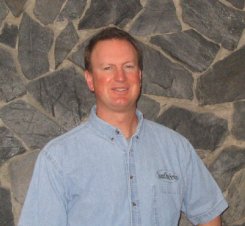 Why Get A Home Inspection?
Buying a new home is a stress filled experience. You are buying what will probably be the single largest investment you will ever make. For almost everyone I have met, their home is their single largest investment. Doesn't it make sense to inspect the home as closely as possible before purchasing?
Add to this the fact that hiring a Home Inspector is unlike any other type of service. You usually never even meet your inspector until you retain his services How do make sure that you are making the best choice?
Your home is more than just an investment, it is where your family will live, grow, laugh and learn. You want it, above all, to be safe and have it retain its value as an asset. For almost everyone I know, their personal home is their largest financial asset. Take the time to check it out carefully.
Having your new home inspected by a thorough and professional home inspector can save you thousands of dollars and years of aggravation. I am primarily concerned with your new homes safety and with it being able to retain its value for many years to come.
If you are looking for a quick and cheap inspection, don't hire me. There are several Home Inspectors who serve the area where your new home is located who work for less money than I do. They will charge you less and they will take less time to perform the inspection. I will not be endorsing them or their services! I work on an entirely different level.
I decided, when I began this company in 2003, that it would not be worth it if I didn't enjoy and take pride in my work, if I didn't do an exceptional job for each and every one of our clients.
I decided that I will not work for any Realtor or bank or mortgage company or become beholding to any professional organization that did not demand excellence. I work for my clients and no one else. I do get referrals from real estate agents who understand the value of a quality home inspection in the long term picture. Some real estate agents prefer that I not be involved in their transactions, because I may "kill the deal". My philosophy is that the truth about a house will eventually come out. I would much rather it come out on my inspection than when my client sells the house and gets hit with a lot of surprises.
Now you are probably saying to yourself, this is all well and good and sounds like some real pretty advertising copy. Why believe us?
Some reasons for putting your trust in me:
I have many years of construction experience in the various aspects of building a house. I can tell you what will be a relatively easy project as compared to something that is likely to cost a significant amount of money.
I am a professional home inspector. I do this full time, not in between shifts at my day job or on the weekend. I am committed to being in this business for a long time, and invest continually in my own education and in purchasing new and better equipment.
My reports average about 25 pages, including as many digital photos as necessary. My report is known as a narrative style, which I feel gives me a more detailed method of explaining problems and potential solutions that a checklist style report would. I strive for clarity and clear language in my report, so that everyone can understand what is present at the house.
I take my time when I am inspecting your house. I normally will schedule one inspection per day. I am on site about 3.5 to 4 hours, and create the report at my office once I return. This gives me time to research any manufacturer information that I need, and also a chance to reflect on things that I observed at the property.
The home inspector is often the only person in your real estate transaction who is solely on your side. The home inspector will be judging the house on its own merits. An ethical home inspector is not concerned if the deal goes through or not. An ethical home inspector does not care what the appraised value of the property is.